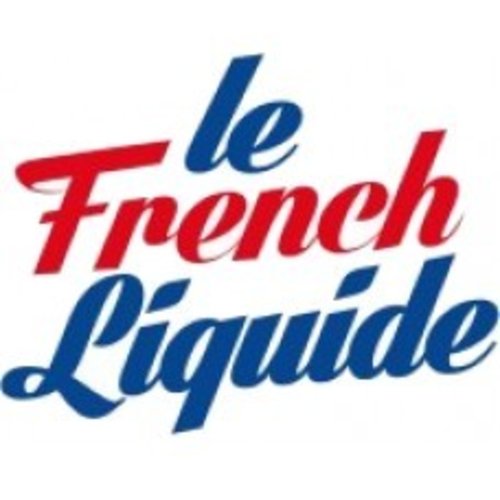 Le French Liquide
Le French Liquide
In ons assortiment Le French Liquide e-liquids vindt u een uitzonderlijk assortiment zuivere e-liquids van de allerhoogste kwaliteit en met prachtige smaakpalletten. Le French Liquide e-liquids zijn samengesteld door een parfumist die het maken van e-liquids tot een ware kunst verheven heeft. De flesjes zijn verpakt in een idyllische verpakking die de essentie van de liquids weerspiegelen en de beleving superieur maken. Ons eigen testpanel heeft alle smaken uitvoerig getest en de lyrische reacties spraken voor zich.
Le French Liquide is een bedrijf gevestigd in Nantes met een gespecialiseerd laboratorium waar zij al hun liquids volgens de strikste eisen produceren.

Le French Liquide is alleen verkrijgbaar zonder nicotine. De flesjes zijn gevuld met 17ml eliquid en de eliquid bestaat uit 50%PG/50%VG. Een eliquid voor de echte fijnproever.

Verkrijgbaar in onderstaande smaken:

Sirop Philosophique:
Sirop Philosophique (Philosophical Syrup) heeft een basis van amberkleurige tabak, subtiel gepoederd met een vleugje kaneel en cacaobonen. De lichte en sprankelende tonen zijn afkomstig van een melange van rood fruit, zoals kersen en blauwe bessen. Sirop Philosofique is een e-liquid met een sterke persoonlijkheid die je aan het denken zet; complex en harmonieus.
Potion des 4 Volours:
Potion des 4 Volours (Potion of the 4 Thieves) is een krachtige liquid met een unieke signatuur. Honingzoete tonen van tabak in combinatie met een vleugje banaan. Dan blijven er nog een aantal geheime ingdrediënten over, maar 4 dieven hebben deze formule gestolen en kan best weleens voor altijd verloren zijn!
Philtre Précieux:
Philtre Précieux (Precious Philter) is een fruitige samenstelling van edele en pure ingrediënten. De Barabdoskers en druiven brengen zoete tonen met een licht en delicaat zuurtje. Hints van peer en kokosnoot met een vleugje Bourbon vanille op de achtergrond, maken dit een begeerde en royale smaakbeleving.  

Esprit Volatil:
Esprit Volatil (Evanescent Spirit) is een eerbetoon aan de karakteristieke royale en bijzondere smaken van de Caribische Eilanden. De explosieve, zoete tonen van mango, passievrucht en ananas wedijveren met hints van bessen en munt, die een sprankelende frisheid aan dit pallet geven
Souffle du Dragon:
Souffle du Dragon (Breath of the Dragon) is een selectie van rode vruchten en menthol. De zwarte bes voert de boventoon, harmonieus gedoseerd met de contrasterende tonen van verse munt. Deze ontmoeting van ijs en vuur zal een onvergetelijk en intens mondgevoel teweegbrengen.
Venin Divin:
Venin Divin (Divine Venom) is een delicate compositie van groen en bloemen met een boventoon van hibiscus en groene thee. Hinten van ananas zorgen voor delicatesse en ronding, terwijl de Absint frisheid brengt en deze e-liquid zijn energieke en buitengewone karakter geeft. 

Le French Liquide kopen? Op werkdagen voor 17:00 besteld, volgende dag in huis. Gratis verzending op alle bestelling boven de €15,- binnen Nederland.